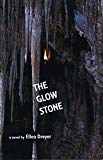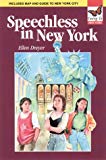 I have published over 60 fiction and nonfiction books for the trade and educational markets. I have also written many additional pieces for educational websites. My publishers include Houghton Mifflin, McGraw Hill, Peachtree, Pearson, Scholastic and more.
I specialize in the following:
Young adult fiction
Middle grade fiction
Language Arts
Nature
Science
Social Studies
Professional materials for teachers
Student editions
Online assessments
ESL/ELL reading and assessment
Hi-lo readers
For more information about my writing services please contact me at ellen@ellendreyer.com.